By Brian Gage
If you're an avid traveler for work or leisure and aren't familiar with the hospitality tycoon Airbnb, then you are in for a treat.
Airbnb was founded in San Francisco ten years ago and has quickly become the easiest and most convenient way to rent unique and comfortable accommodations for basically any situation.
Rather than owning their own properties for you to rent out directly through them, Airbnb is merely the middleman.
They host a wide array of listings from registered hosts ranging from small holiday cottages to hotel rooms or hostel beds and connects you with the owner for a small fee to make reserving your stay simple.
The hosts that you will be interacting with are required to follow a strict set of regulations to be listed on their website and application, so you can rest assured that your experience will be streamlined and safe.
The company has grown at an unbelievable rate since starting up, boasting over 300 million check-ins recorded at 5 million different lodging listings in 81,000 cities and 191 countries. It's now worth more than $32 billion!
And to match its immense growth due to popular demand, Airbnb has been rolling out some enticing new features that offer users even more options when planning their trip.
Airbnb Concerts
In February 2018, the Airbnb team expanded their site to include a brand-new unheard of opportunity for its users.
Airbnb Concerts promises guests intimate shows in unique spaces all over the United States and even some international locations. While many of the posted listings are for U.S. and European events, as the format gains popularity it will undoubtedly continue its worldwide expansion.
These shows allow musicians the ability to hold less-publicized concerts for their fans who purchase their tickets ahead of time through the Airbnb Concerts website. Many of the shows listed are taking place in extremely distinctive venues such as hidden jazz clubs, skyscrapers, and houseboats.
The website allows you to filter your searches for events by date, number of guests, the price per ticket, and time of day and is automatically sorted by the city in which they are taking place.
Music Scenes to Discover
Combining this exciting way of exploring the underground music scene in a new city with the convenience of booking your lodging reservations ahead of time in one of countless reasonably priced housing options seems like a fantastic move by the online booking company and will hopefully open many new doors for artists and guests alike.
Airbnb Experiences
The lodging company has also expanded into offering experiences along with the rooms to stay in.
For example, you can book a flight above Los Angeles in a small plane, a hike to the top of the Hollywood sign, or a tour of the street art scene in New York City.  You can even hit the town with a real Hollywood actress, according to the website.
"We'll navigate the twists and turns of Hollywood Boulevard to discover historical spots, hidden gems, and the true spirit of Hollywood. Along the way, I'll share fun stories about the stars that made this town the movie capital of the world. Two hours for just $30!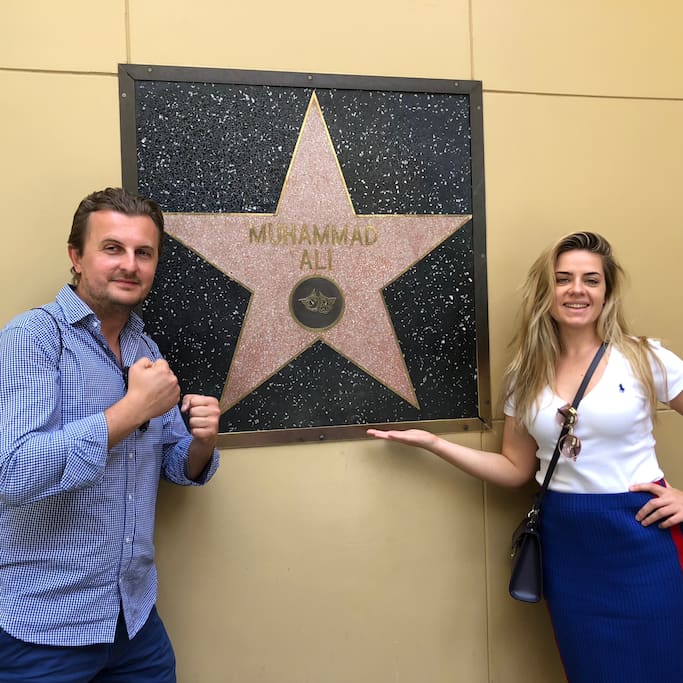 These all are offered under their "Experiences" category, branching out from their simple original goal of providing air mattresses for people who are attending a conference where all of the hotels are sold out!
Airbnb For Work
While this feature has been around for a while now, it's still definitely worth a mention if you often travel for business.
Airbnb for Work gives you the option of using your company's pre-existing Airbnb account to book your reservations simply by registering your work email.
With more than 700,000 companies now using Airbnb for Work to make their employees' reservations, business is booming for the booking tycoons.
Once your company is registered, you can easily search for properties that are listed as "Business Travel Ready" to find a place that can provide you with all of the necessities for a productive business excursion while still retaining its special homely charm.
There are a wide range of filters you can use to find the perfect amenities for your needs and personal tastes, many of which offer full workspaces, wifi, and flexible instant self-check-in options.
With beautiful and reasonably priced listings worldwide, Airbnb will have you covered no matter where your company may send you.
Airbnb Beyond
While not a great deal is known yet about this intriguing unreleased option, Airbnb Beyond promises to take guests to some of the most beautiful and fantastic places across the globe.
Airbnb Beyond will offer users of the application access to the highest end properties ever available throughout the company's entire existence. And it doesn't stop there.
Along with access to some of the most opulent accommodations available on the market, Airbnb Beyond will also provide planning services for fully customizable excursions and experiences to truly give guests the "trip of a lifetime".
The launch of this promising platform is set to take place sometime this year, so make sure to keep your eyes peeled for news as it's released!
Airbnb truly heralds the coming of a new wave of travel accessibility and with its ever-increasing user base always hungry for more, there doesn't seem to be an end in sight for the company's future potential.
Latest posts by Brian Gage
(see all)